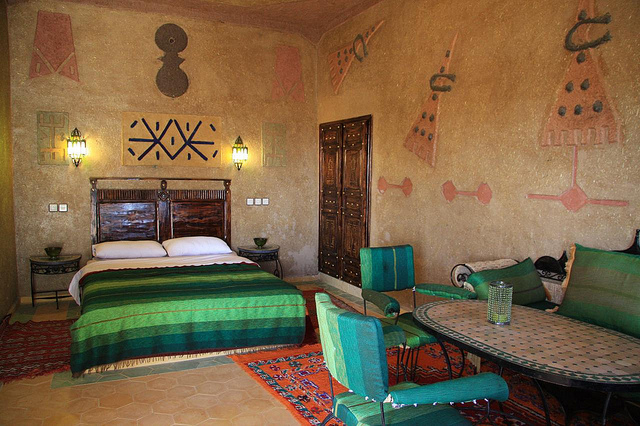 Dar Tafouyte desert hotel in Merzouga, at the core of the Dunes of Erg Chebbi, is much more than a place to stay in the Sahara Desert, offering all sorts of activities to enjoy the mesmerizing orange hot sand and both the liveliness and tranquility in the region. However, our comfortable guesthouse is, no doubt about it, the home to enjoy comfort and privacy surrounded by a magnificent landscape.
Dar Tafouyte was built respecting local architecture, traditional colors and materials so that our hotel feels like your true little piece of Morocco. When you join us in the Sahara Desert, it will be our meeting point to share all local Berber stories, language and culture.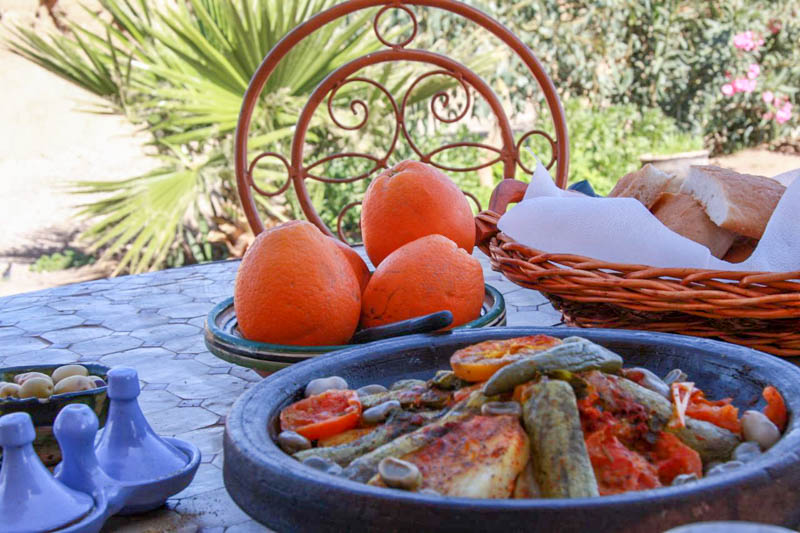 The main house of Dar Tafouyte is divided into the common areas and the private hotel rooms. Accessible for each one of our guests are the restaurant area / leisure zone and terrace with panoramic view to the dunes.
Then we have exclusive bedrooms for you to retire and regain energy from the exploration of the desert. We offer 8 fully equipped rooms (with air conditioning and wc). Also available at Dar Tafouyte are 3 separate apartments each with 2 fully equipped rooms (again, with air conditioning and wc), living room with fireplace and a private terrace with view over Merzouga village and the Sahara Dunes.