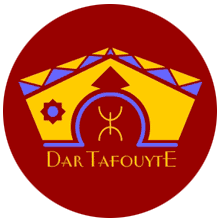 About Dar Tafouyte
Dar Tafouyte is a hotel in the Sahara desert – Erg Chebbi dunes, Morocco. We offer bedrooms, swimming pool, camel trekking, desert tents.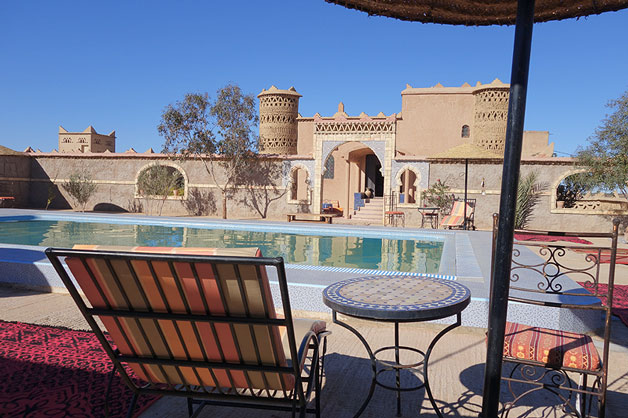 Dar Tafouyte is located in Takoujte village, aside Erg Chebbi dunes, just 1km away from Merzouga, the most well known Moroccan village in the Sahara region.
Takoujte is a small village built up by nomad families a long time ago. The word itself means "little hill" and tells the legend that an old lady once lived here and was much appreciated by her generosity helping all Berbers in the region. Dar Tafouyte means "House of the Sun".
South Morocco is a "must". Vast and amazing landscapes give impressive images that will always remain in your mind.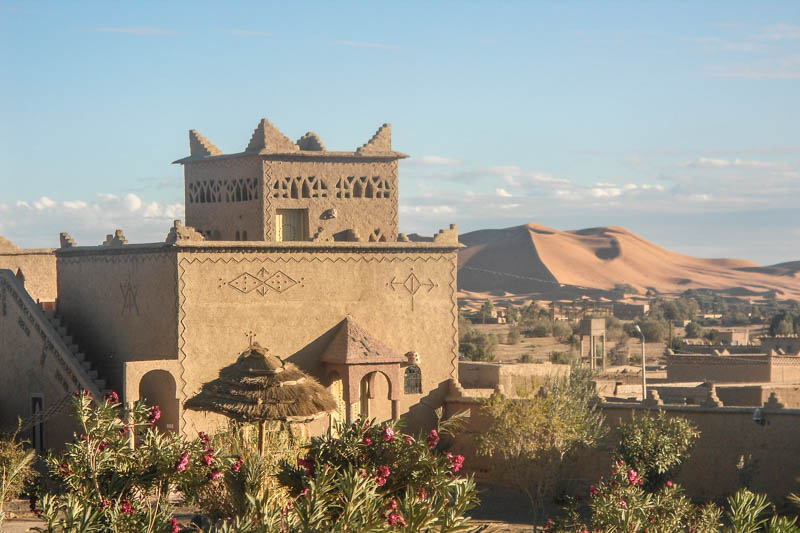 From the Atlas Mountains to the lost oasis and forgotten Berber villages, South Morocco gives you diversity and tranquility, a great escape from other more urban Moroccan destinations.
The Dunes of Erg Chebbi are something not to forget while traveling in Morocco.
30km circle wide, these dunes are the biggest in Southern Morocco and are well known for its special energy and it's famous "Bains de sable". The biggest dune goes up to around 200m high.
From dawn to the Sunset, Erg Chebbi dunes can be seen from Dar Tafouyte's terrace or accommodation windows, and it's special and unique reddish/orange colors always lighten up the house with the light of Sahara Desert.
What we do
We make your trip to Sahara Desert unforgettable
Swimming Pool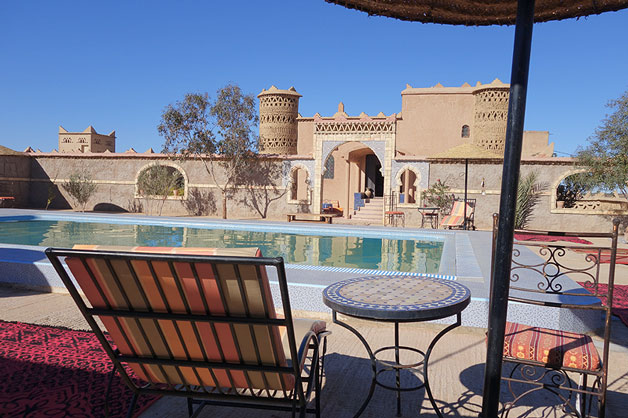 Our hotel offers a refreshing swimming pool so that you cool down in the desert sunny days.
Camel Trekking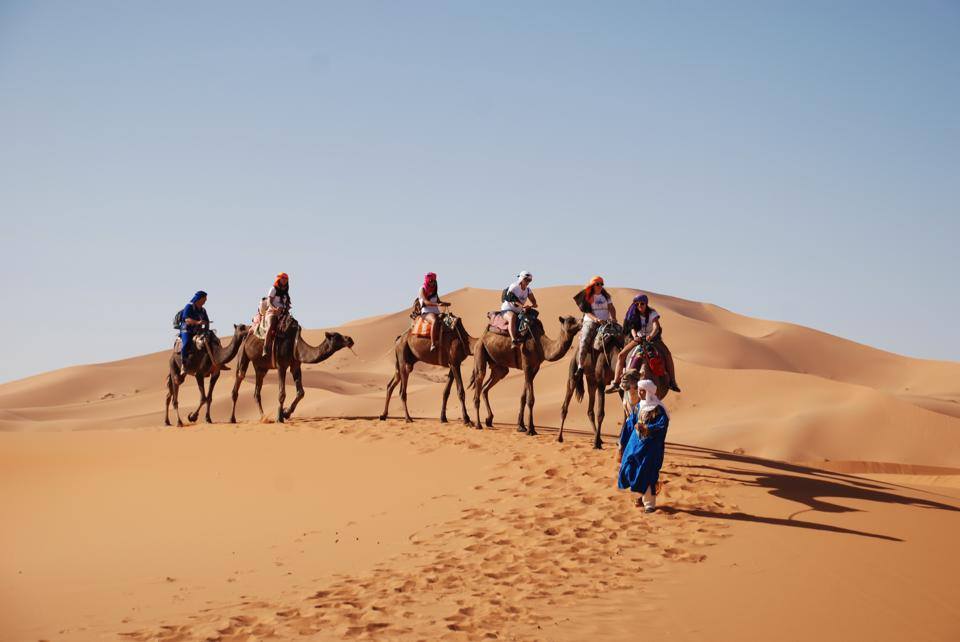 Camel trekking in the Sahara Desert is an activity that we, at Dar Tafouyte are proud to organise.
Desert Tents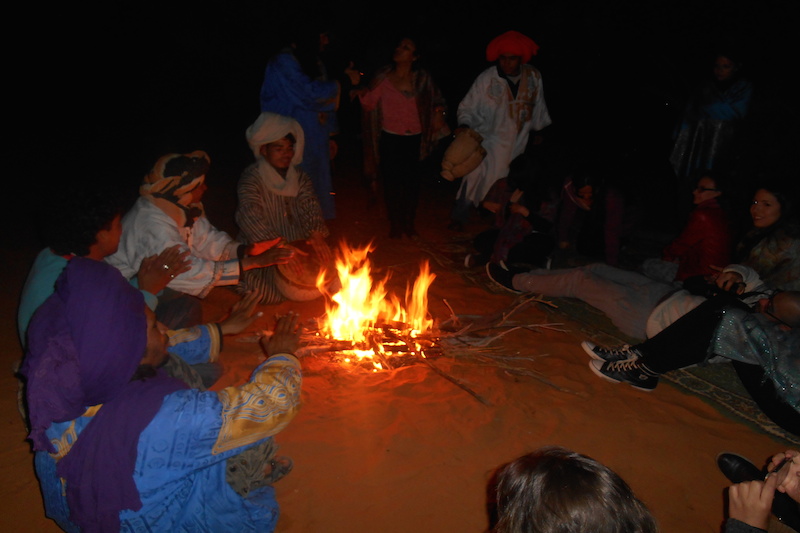 In our own private desert oasis, we prepare our Berber tents, so that you overnight in a real oasis in Sahara.
4X4 Desert Tours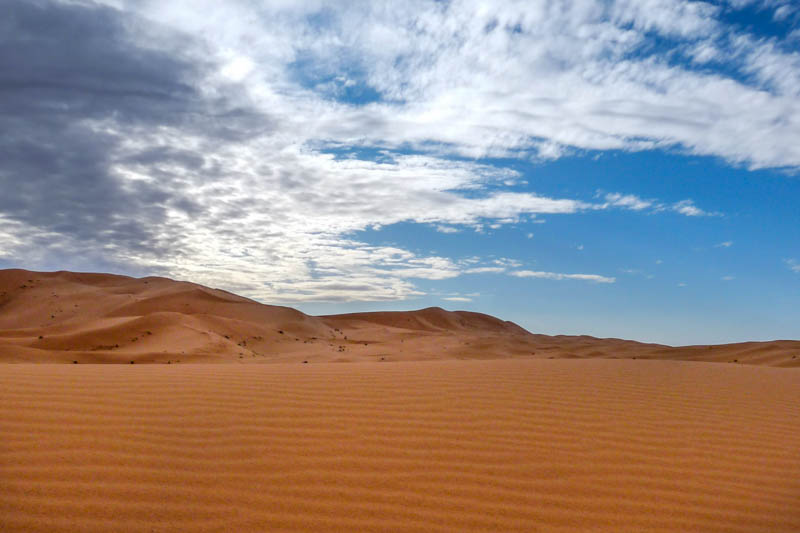 Excursions in 4WD are the best way to take our guests on an adventure in the Desert and south Morocco.
Dar Tafouyte Merzouga Guest House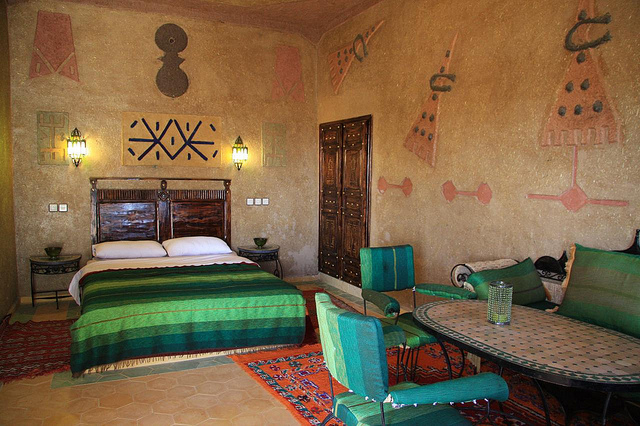 Dar Tafouyte desert hotel in Merzouga, at the core of the Dunes of Erg Chebbi, is much more than a place to stay in the Sahara Desert, offering all sorts of activities to enjoy the mesmerizing orange hot sand and both the liveliness and tranquility in the region. However, our comfortable guesthouse is, no doubt about it, the home to enjoy comfort and privacy surrounded by a magnificent landscape.
Dar Tafouyte was built respecting local architecture, traditional colors, and materials so that our hotel feels like your true little piece of Morocco. When you join us in the Sahara Desert, it will be our meeting point to share all local Berber stories, language, and culture.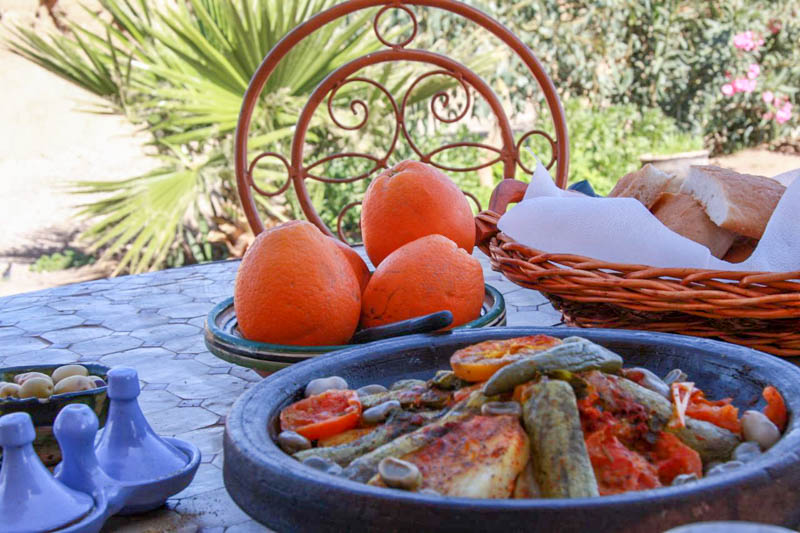 The main house of Dar Tafouyte is divided into the common areas and the private hotel rooms. Accessible for each one of our guests are the restaurant area / leisure zone and terrace with panoramic view to the dunes.
Then we have exclusive bedrooms for you to retire and regain energy from the exploration of the desert. We offer 8 fully equipped rooms (with air conditioning and WC). Also available at Dar Tafouyte are 3 separate apartments each with 2 fully equipped rooms (again, with air conditioning and WC), living room with fireplace, and a private terrace with view over Merzouga village and the Sahara Dunes.
For more information or to make a reservation at Dar Tafouyte, please contact our office. We will write you back as soon as possible. Thank you.