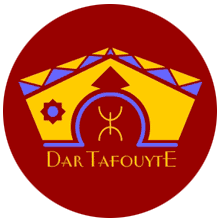 Dar Tafouyte Photo Gallery
Welcome to our photo gallery of Merzouga Desert in Sahara!
In these photos, you can better understand why this region of Morocco wonders all our visitors and keeps them coming back again and again. Get to know Dar Tafouyte Guesthouse in the Erg Chebbi Dunes and the amazing scenery that surrounds us.
For more information or to make a reservation at Dar Tafouyte, please contact our office. We will write you back as soon as possible. Thank you.